Get Services From a Team of Certified and Experienced Technicians for
Water Damage Restoration Santa Ana
Are you dealing with water damage? EZ Santa Ana teams are there to help.
If you have damp and stained walls or a water leak that has spread to ceilings, or you are faced with leaky roof plumbing or bathroom leaks, get them inspected soon by specialists offering water damage repair in Santa Ana. The EZ water damage restoration Santa Ana teams are among the best. We offer comprehensive services from water leak detection to restoration of damaged plumbing, structural, electrical, lighting, and heating and cooling systems and components. If pricing and costs are worrying you, there are a number of affordable solutions we offer along with flexible payment options. You can also avail of financing deals.
Let us tell you that our experts offering water damage Restoration in Santa Ana are backed by our experience spanning several decades. They also have access to advanced equipment to give evidence-based reports on any problems. The EZ Flood Restoration USA specialists offering services for restoring water damage are just a call away!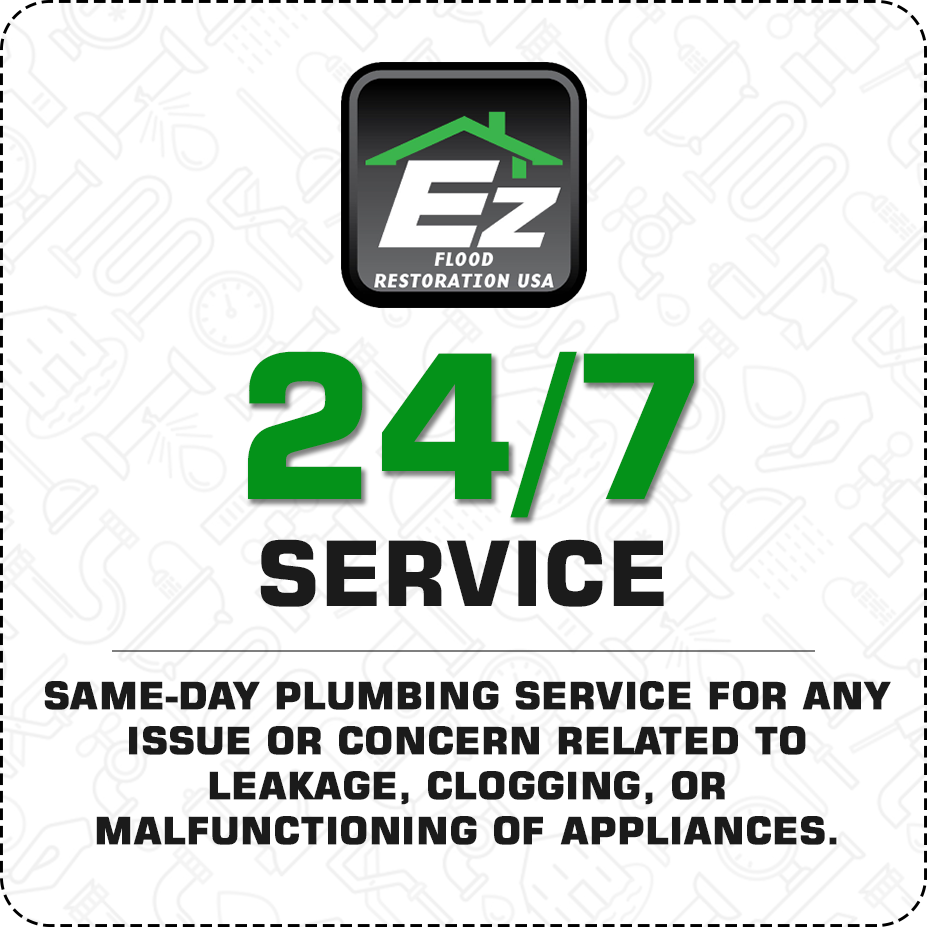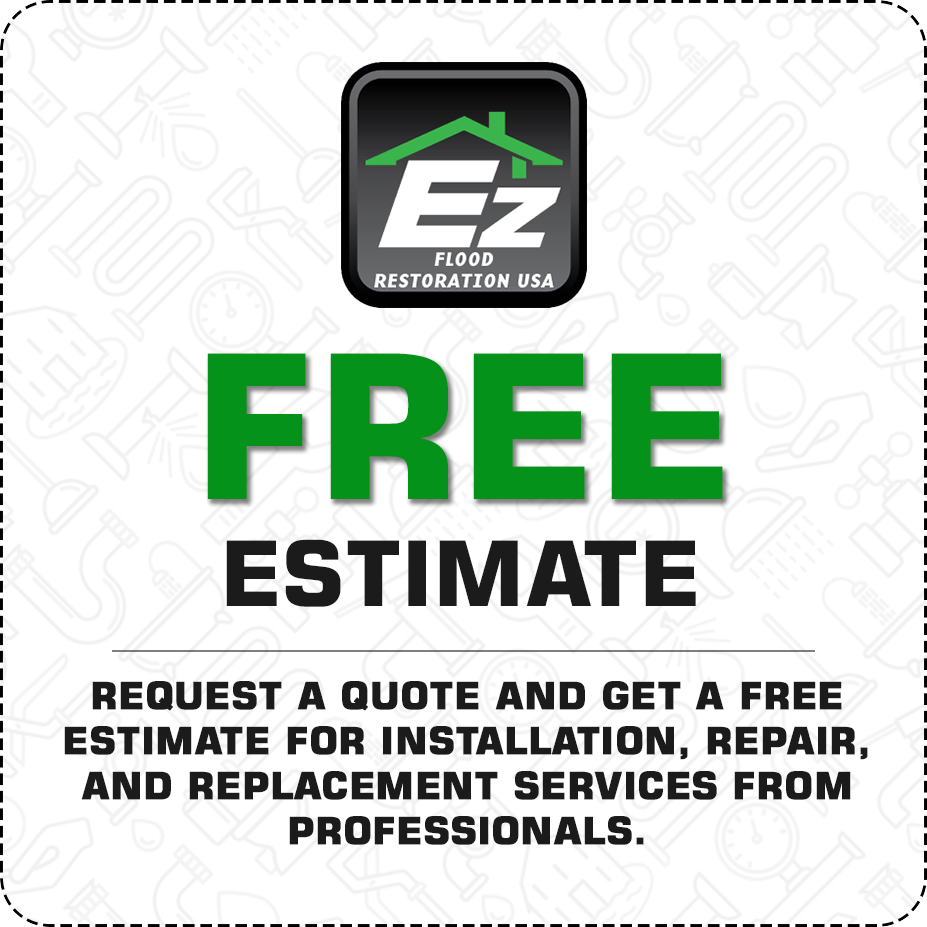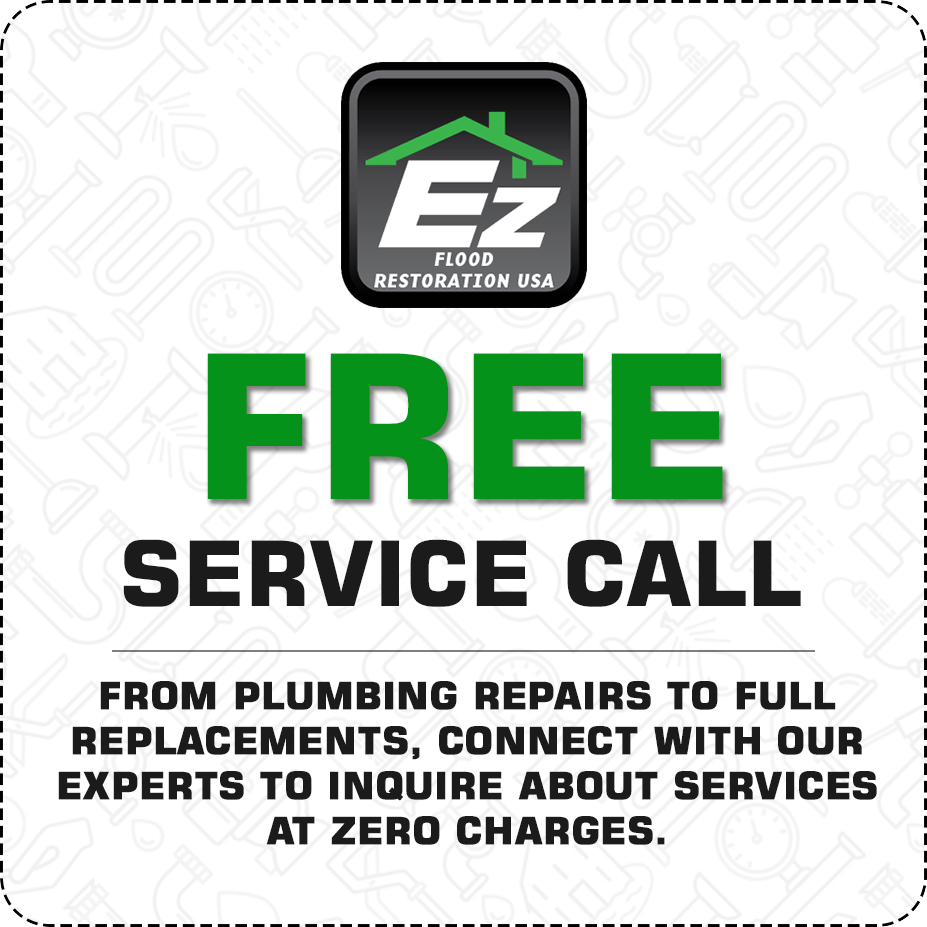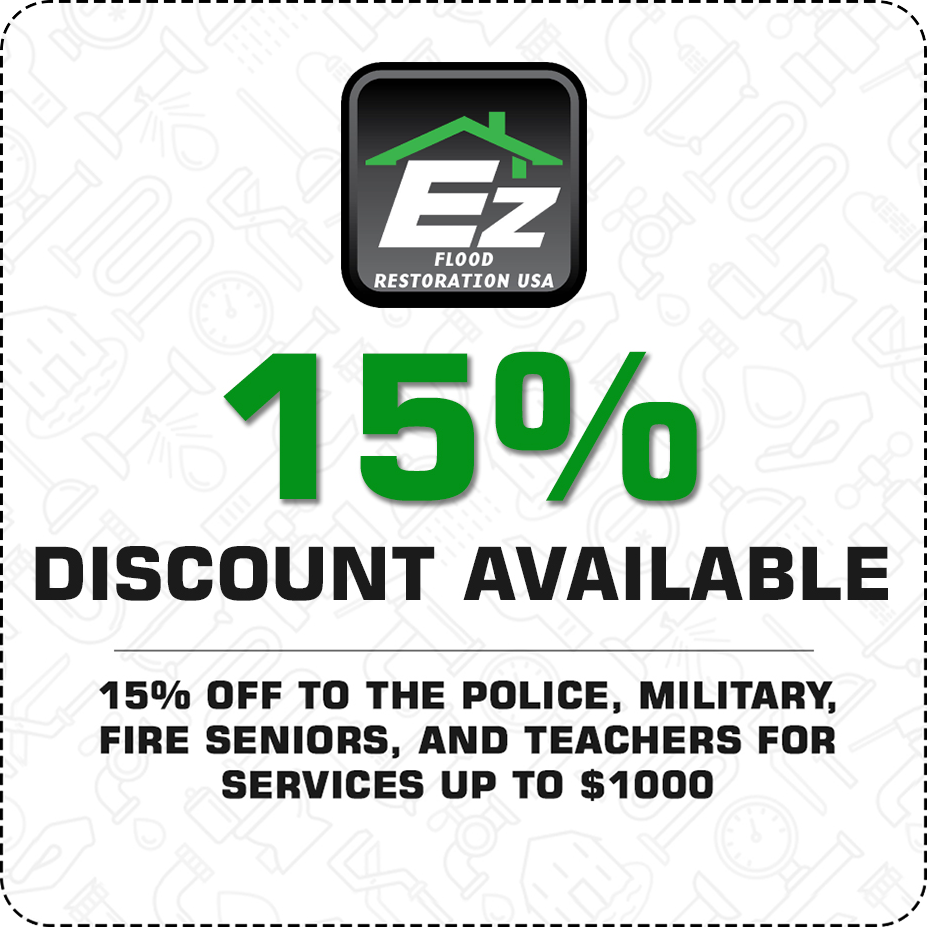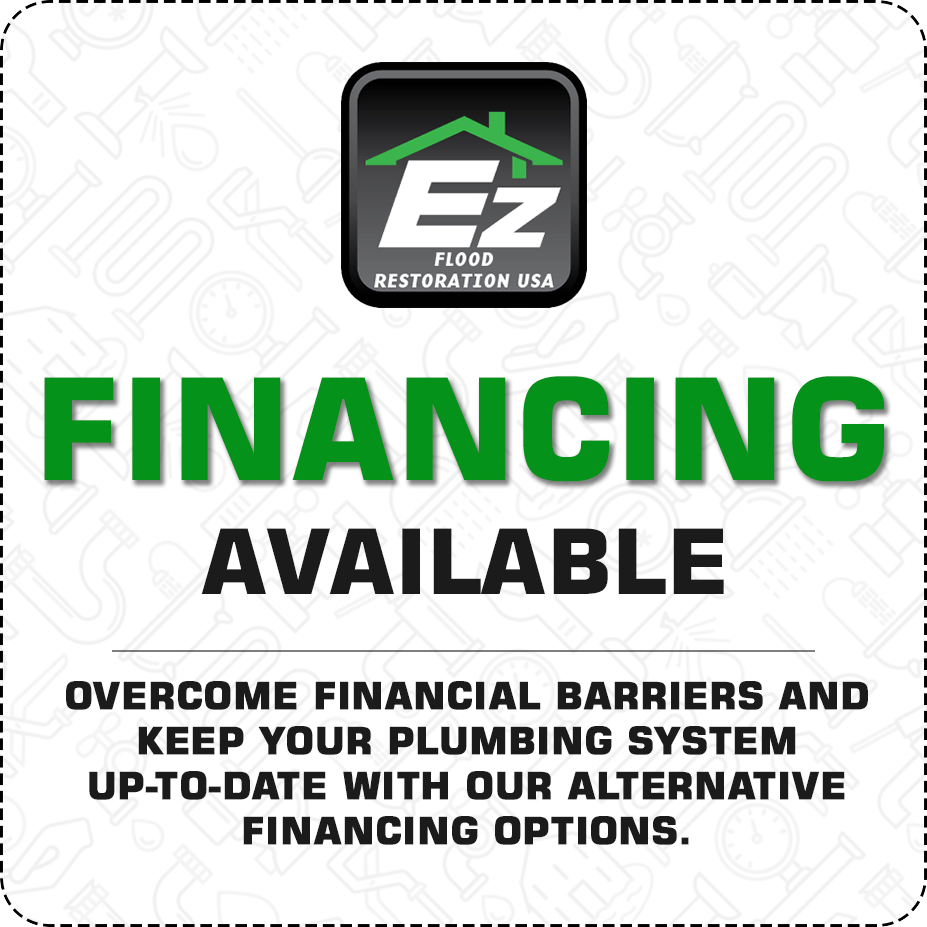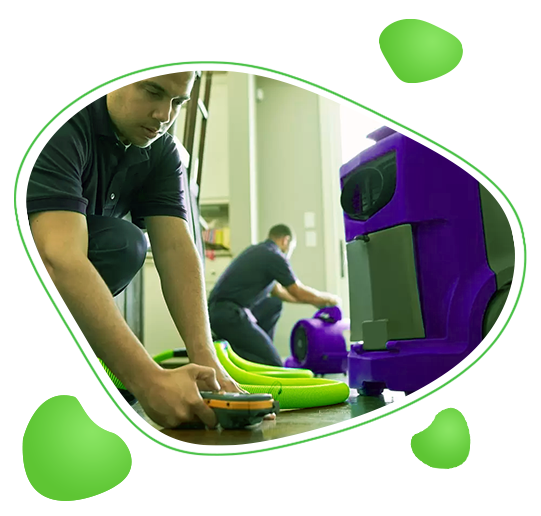 Hire Efficient Professionals For
Water Damage Repair Santa Ana
The EZ water damage repair Santa Ana team will never let you down. Whether you need services to control water leaks and damage within an hour or you are planning to restore damaged walls and ceilings during the weekend, find solutions at time and costs that best you.
Our services cover all kinds of properties-residences, offices, schools, stores, restaurants, clinics, etc. Whether you are looking to repipe your entire property or remodel bathrooms, find any range of solutions at the best prices.
Content Cleanup
Our specialists are experienced in high-quality cleaning. We follow the best practices in different kinds of cleanup, whether it relates to drain leaks, sewer leaks, floods, etc.
Water Leak Detection
Our team is experienced in all kinds of water leak detection and repairs-slab pipes, bathroom or toilet drains, roof plumbing, appliance-based issues, etc.
Repiping
For excellent repiping, consult an EZ water damage Santa Ana team! We help you get the pipes at very affordable rates, and also conduct flawless installations.
Plumbing Repair
Whether you need to repair or replace sinks, faucets, basins, laundry equipment components, or bathroom and toilet systems, find best deals from us.
Damage repair
We have licensed technicians and crews experienced in all kinds of damage repair-plumbing, structural, electrical, lighting, heating systems, etc.
Mold Remediation
Our water damage repair technicians uses the best tools and methods for removing mold from content, floors and walls.
Contact EZ to get reliable services for repairing
Water Damage in Santa Ana
And rest assured of 100% secure solutions
The EZ experts are highly certified and experienced and they provide service with the help of the latest technology and tools in such a way that you get effective and excellent results within a short time. Our team of water damage repair Santa Ana assure you that they will provide you the services as per your needs and requirements and within the budget and estimates provided upfront. If you are searching "water damage repair," call EZ Flood Restoration USA and find a great team of professionals at your service.




Find complete solutions for
Water Damage Restoration
Water damage repair Santa Ana : EZ Flood Restoration USA has highly-qualified industry experts that are always ready to solve any level of query. And the best part about the team of Water damage repair of EZ is that they are well known for their ability to trace any problem to its root and deliver effective solutions.
Water damage repair restoration Santa Ana : Our water damage repair restoration Santa Ana team can finish the job at a nominal price and within a short duration. Contact EZ Flood Restoration USA to get an immediate response as we will offer the best services and deals while guaranteeing the quality of solutions.
We are just one step away from you. Call EZ Flood Restoration USA now!