Reliable
Water Damage Restoration Mission Viejo
EZ will offer the best deals in California
If you are searching for specialists offering solutions for water damage restoration Mission Viejo that are affordable, honest, and delivered by highly-trained and certified professionals, get in touch with EZ Flood Restoration USA! We have dedicated teams for all kinds of water damage restoration from plumbing leak checks, leak repair, repiping, structural repairs, electrical and HVAC systems repair, etc. You can search for "water damage repair," and could end up getting services from someone with mediocre skills or who cannot give a guarantee or warranties based on the services provided.
EZ water damage restoration services are delivered by licensed, insured, and bonded professionals who also provide warranty and guarantee for the solutions they deliver. Our crew is background-checked in a way that we can assure safe, secure, 100% reliable, and quality services. We have consultants, licensed plumbers, electricians, and other crew members who can manage the restoration of any system, structural or plumbing, with optimum care.
If your property is heavily water-damaged due to floods, storms, or hurricanes, the EZ teams offering water damage repair Mission Viejo can restore your property back to its pre-damage state. Our cost estimation will be upfront with no hidden taxes or charges. We are very flexible in our methods of operation and offer flexible payment options as welli. We are the only company you will ever need for water damage repair.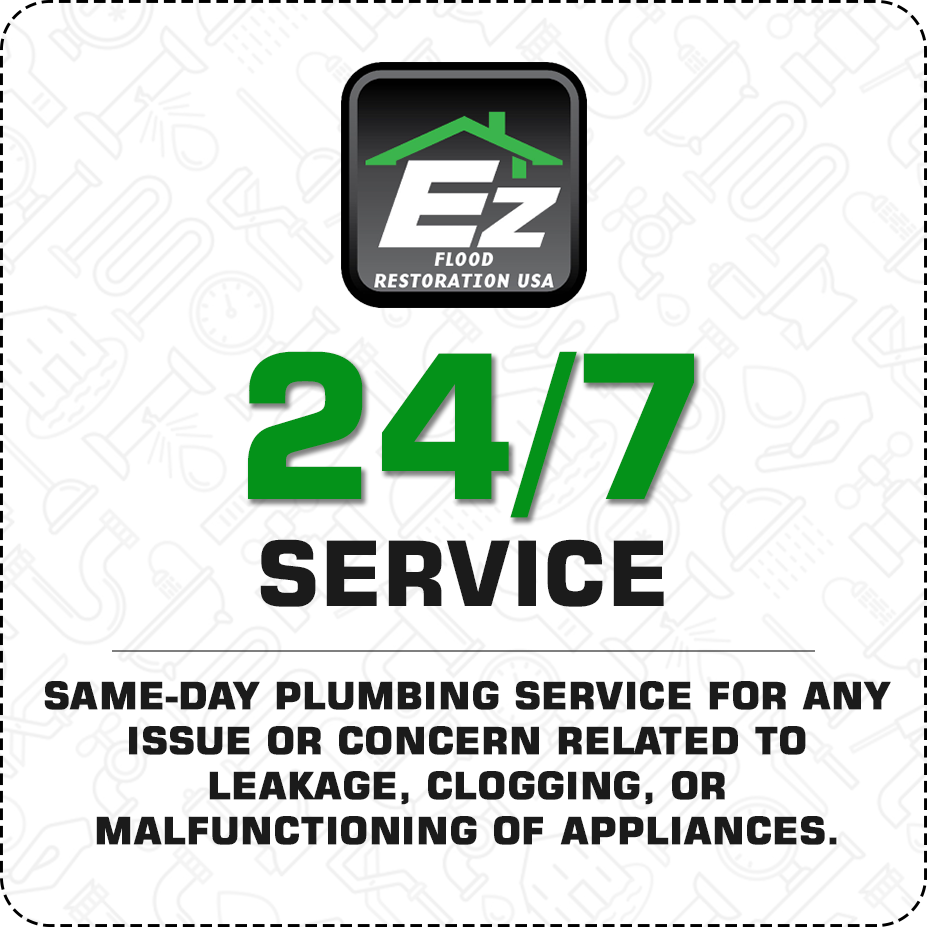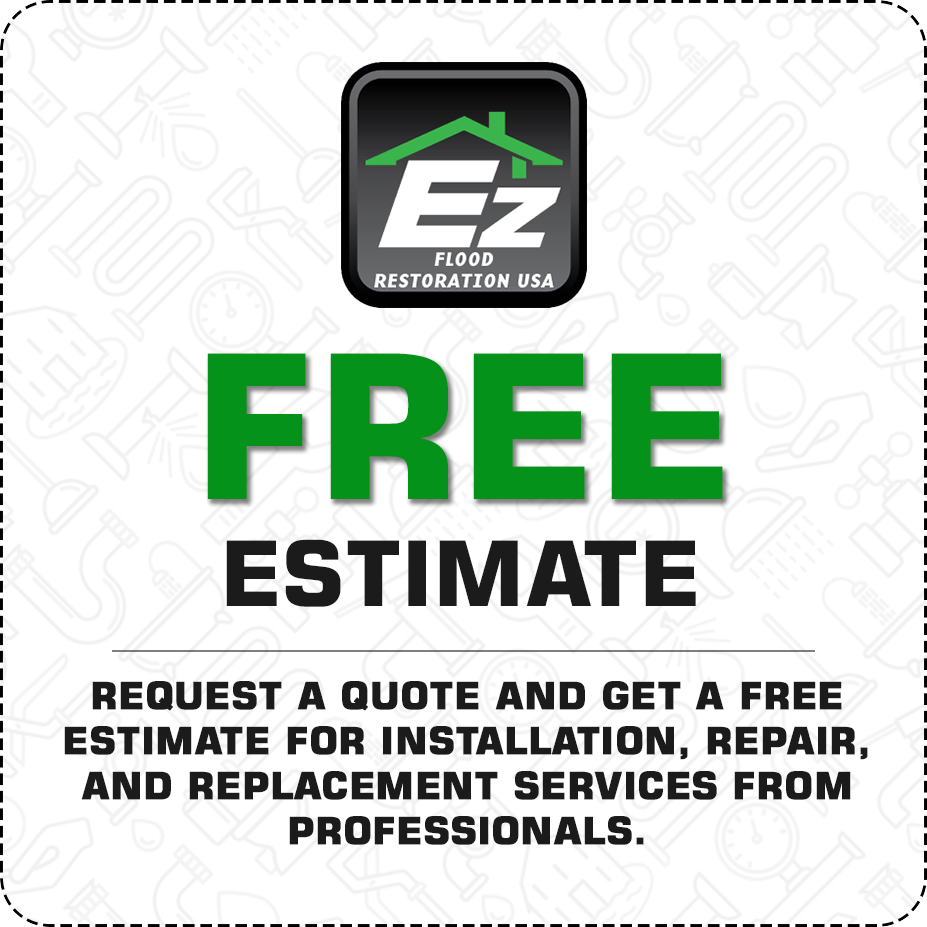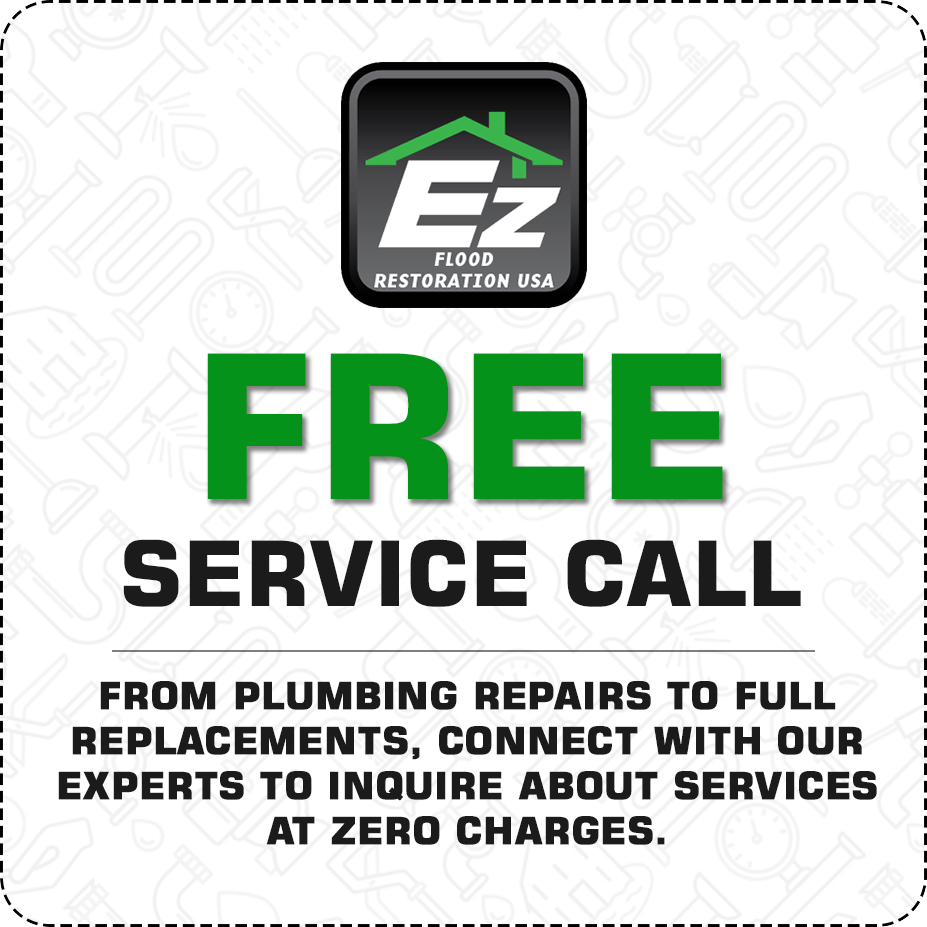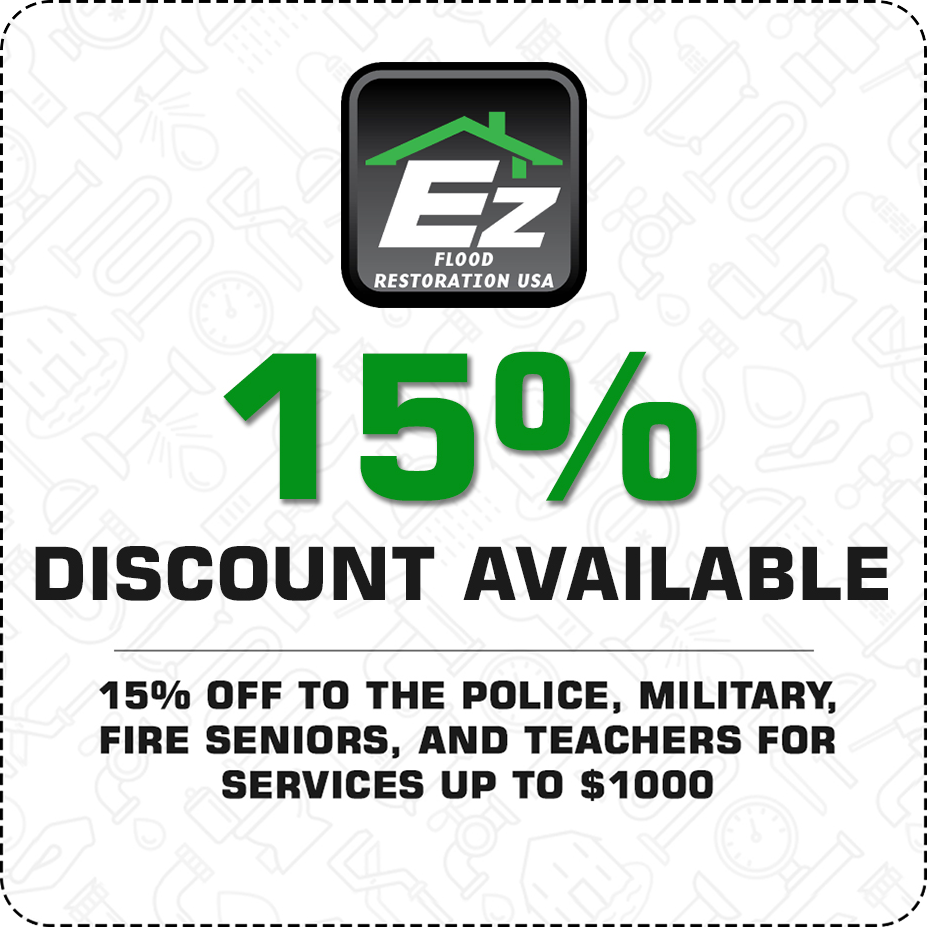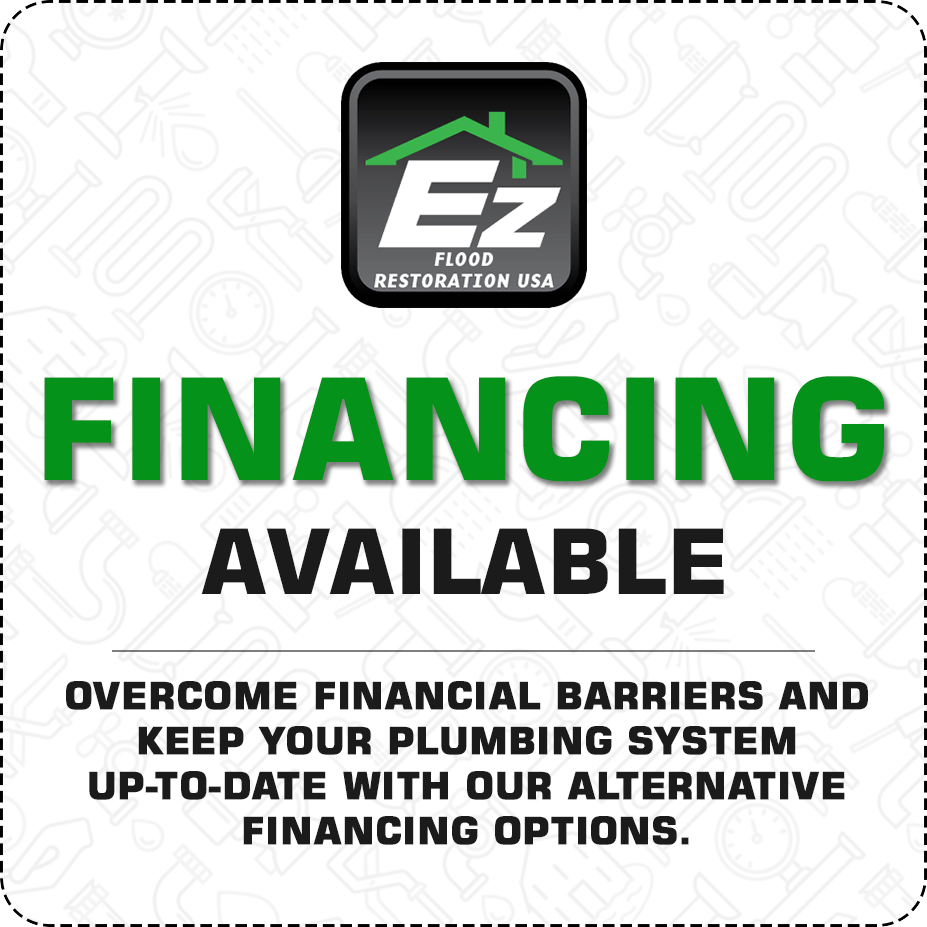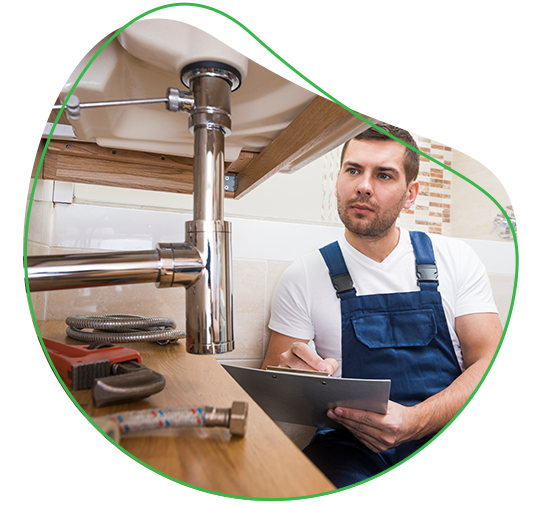 Guaranteed services for
Water Damage Repair Mission Viejo
We cover all types of property
Our teams offering water damage restoration Mission Viejo are available 24/7. You can schedule appointments as best suits your schedule – morning, afternoon, evening, or night. We will ensure that all the problems are resolved as well as the root cause.
24/7 emergency restoration
We offer 24/7 emergency restoration along with cleanup services.
Appliance restoration
We help you install, replace, or repair any kitchen and bathroom appliances, as needed.
Renovations
We can also help you to renovate the interiors and exteriors of your property.
Mold removal and sanitization
We use non-toxic chemicals for removing molds and sanitizing the entire property.
Drain cleaning
Clogged drains must be repaired instantaneously. We use powerful tools to unclog and clean drains.
Dry-down
We remove water, and excess moisture and ensure mess-free, neat, odor-free, and dry interiors.
Custom package offered by EZ
Water Damage Mission Viejo Teams
Hire us for maximum efficiency
We can offer substantial benefits in the form of discounts, replacement warranties, flexible maintenance services, etc. We are the only plumbing company you will ever need for everything related to water damage. Instead of spending hours searching "water damage repair," directly call us or send us an email or online message. We offer same-day services as well as emergency services that get you help within an hour.




Water damage repair, restoration or cleanup
EZ is the best choice for your property
EZ Flood Restoration USA offers substantial benefits to its customers. We have a very well-trained and well-groomed customer service, and they are active 24/7. All EZ water damage repair plans are evaluated by expert evaluators thoroughly, and subsequent repair actions are made proactively. We offer 100% guaranteed quality services within the range of affordability. The EZ water damage Mission Viejo teams believe in quick service delivery and complete transparency with its clients.
Despite being efficient and punctual, all of our timings are flexible. It will be you who decides the frequency and timespan. Through our customer-oriented services, we have garnered a loyal customer base who prefer EZ over anyone else. If you are searching for water damage repair, we have other dedicated local teams available. We also cover fire damage, smoke damage, flood damage, slab leak, bathroom and kitchen remodeling, etc. through them. We are the one-stop solution for all your searches for "water damage repair Mission Viejo."
We always prefer using ecologically responsible chemicals, disinfectants, methods, and equipment during repair, restoration, and cleanups. We dispose of the plumbing waste in an environmental-friendly and approved manner too. Working with us will save you from legal trouble in the future as well. as we have a strict policy of adherence to every state and federal law. For 100% secure water damage repair Mission Viejo, contact us!