Affordable and Reliable Services For
Water Damage Restoration Orange County
Fast-Response Emergency Services Availability
EZ Flood Restoration USA offers all kinds of services for water damage Orange County. Water damage requires quick intervention as it can cause progressive further damage and expenditure as hours go by. Whatever the reason might be for your water damage, be it floods, natural disaster, leaked pipes, or clogged drains, EZ Flood Restoration USA has solutions. We have dedicated teams for repairs, restoration, cleanup, and all other solutions for water damage Orange County. The teams comprise skilled, experienced, certified, and insured plumbers.
All the water damage Orange County teams are available 24/7, every day of the month. Just a call is enough to have quality plumbers at your doorstep within the hour. Our water damage Orange County services also include a free consultation and estimation for customers. You will be advised based on multiple factors and variables such as property type, location, budget, energy efficiency-related issues, the extent of damage and damage types, etc.
Our services cover homes, businesses, schools, hospitals, retail shops, big offices, and every other type of residential property. EZ Plumbing's solutions for water damage Orange County will give you top-notch service delivery within the range of affordability.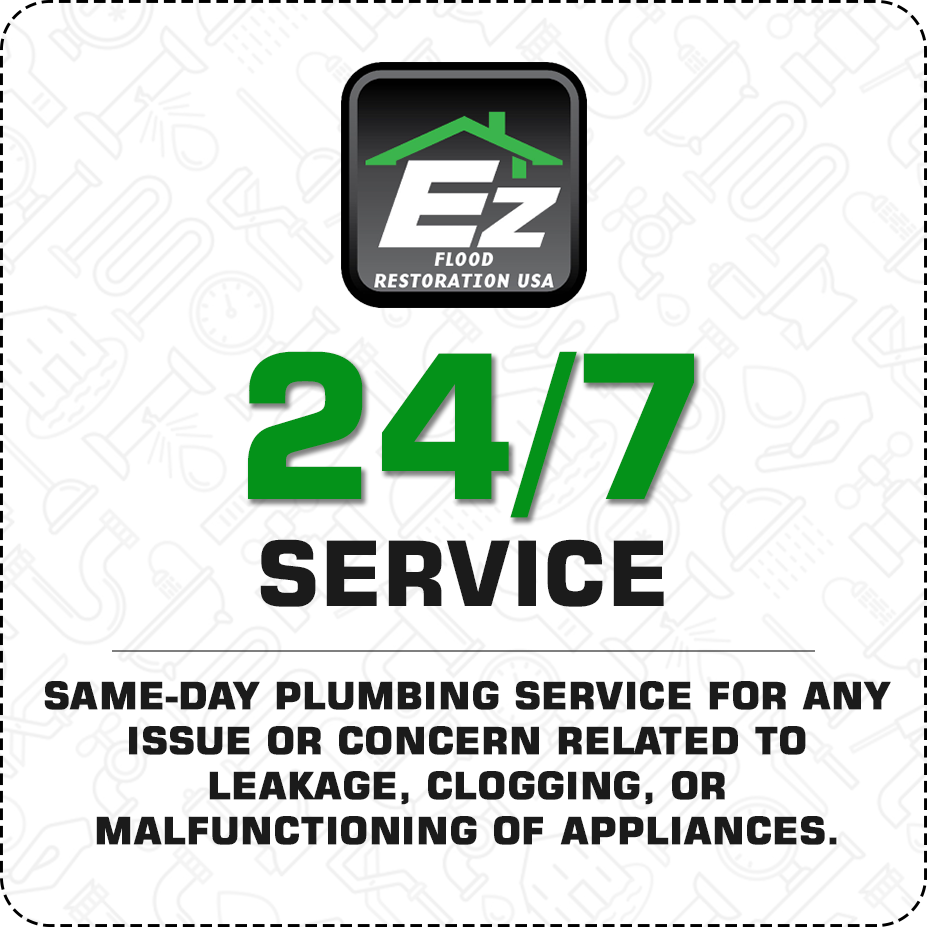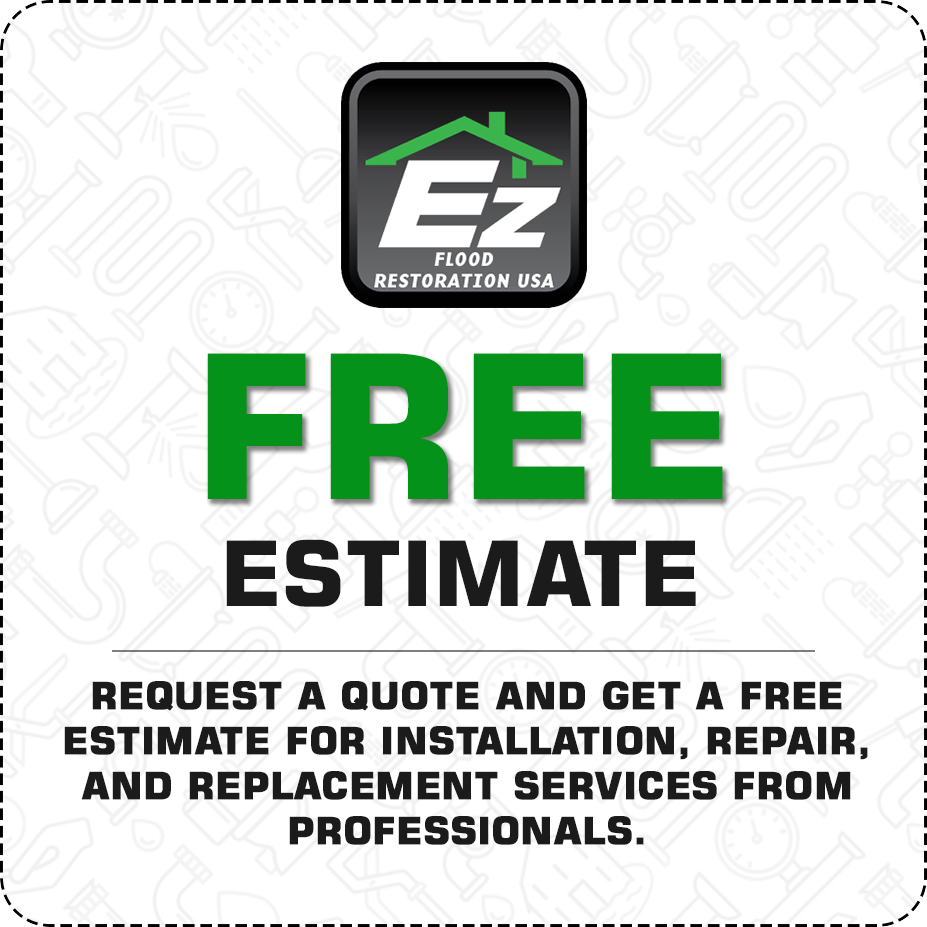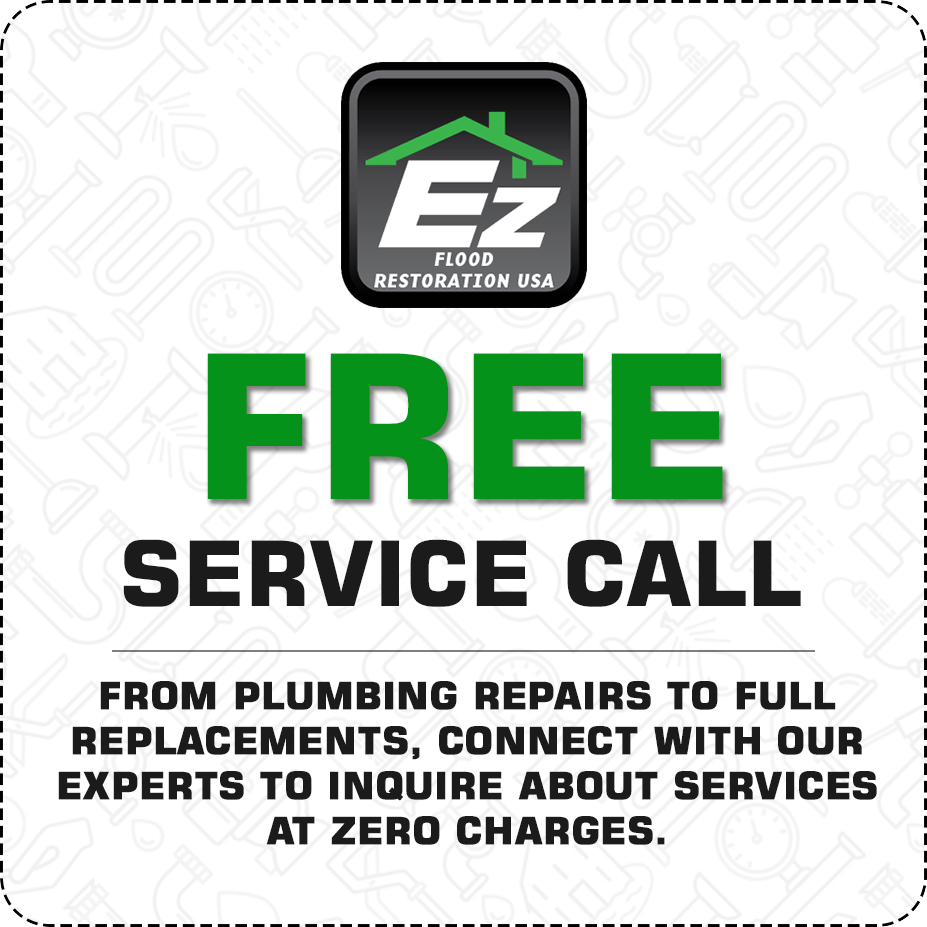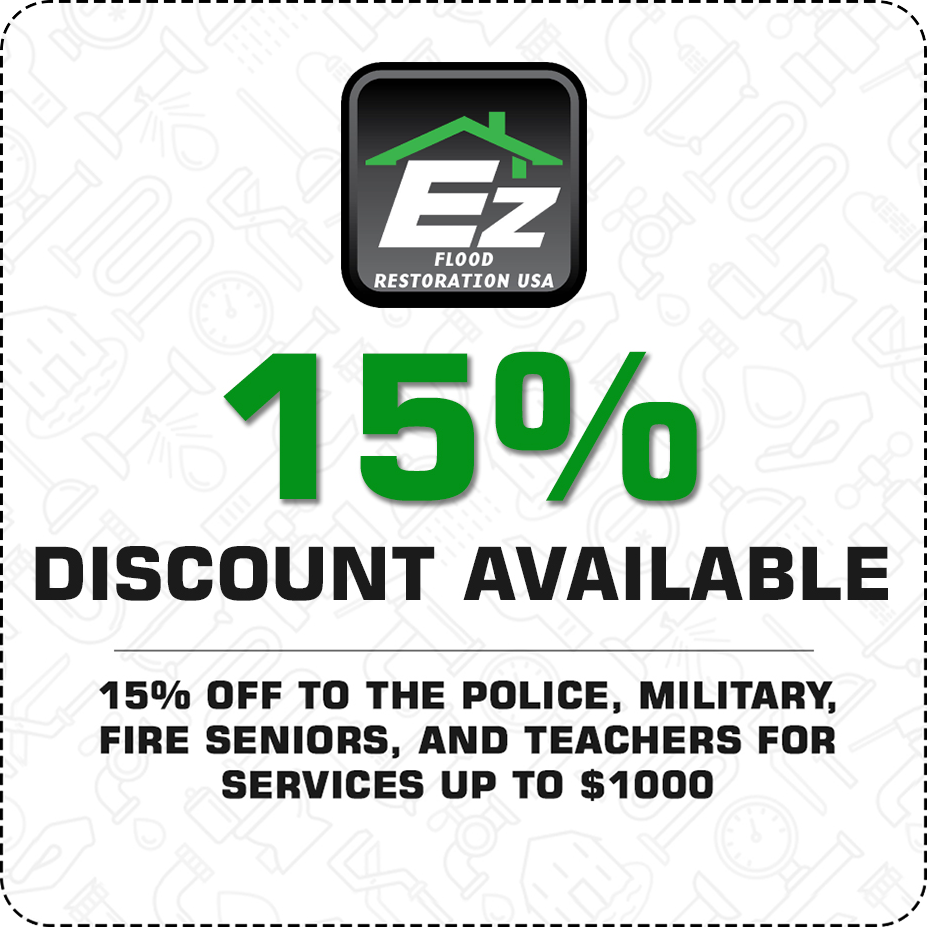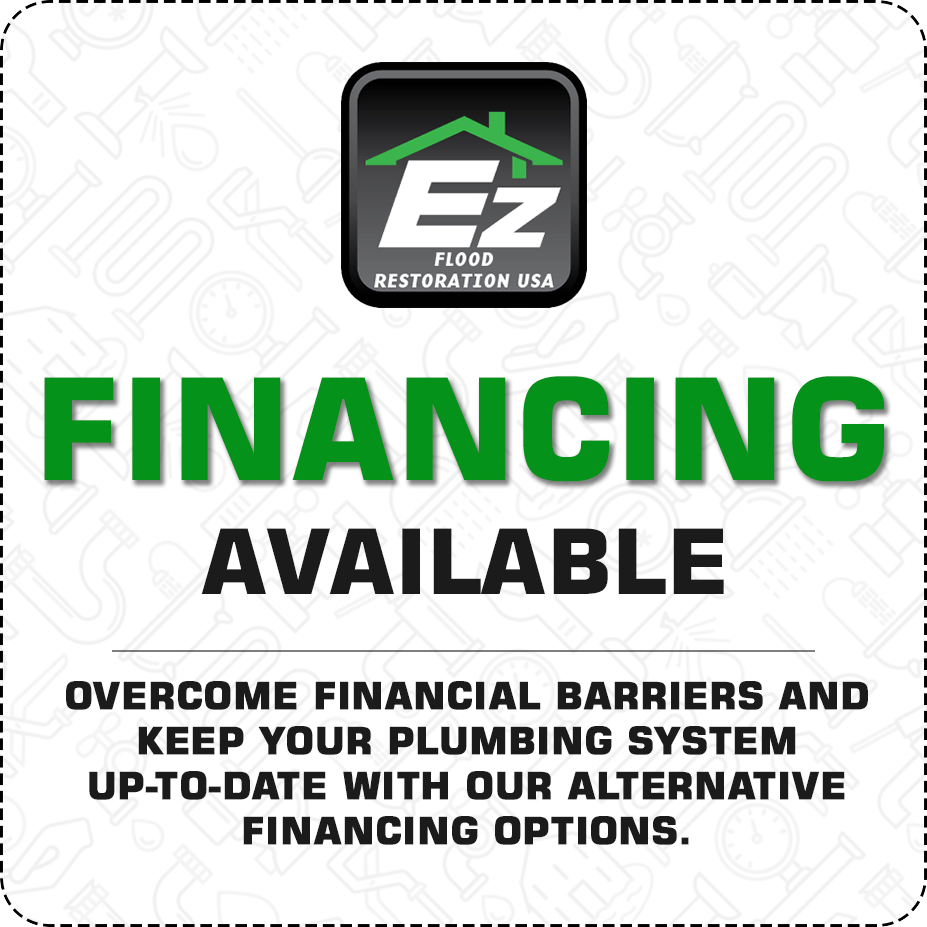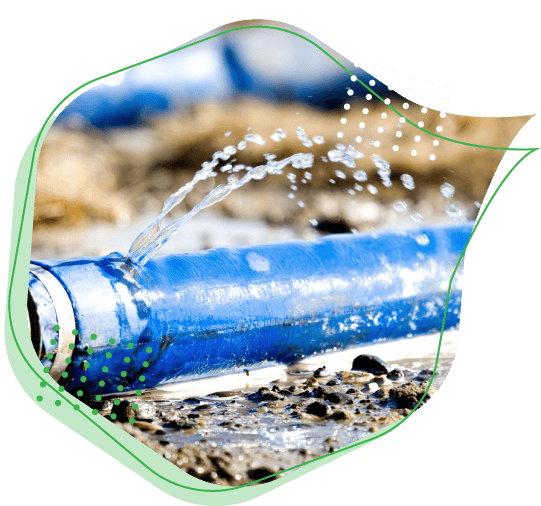 Total package of
Water Damage Repair Orange County
Guaranteed and Reliable
We cover every possible service for water damage repair in Orange County. We can fix, install or replace pipes, appliances, furnaces, roofs, ceilings, walls, floors, and every other structural and electrical element in your property. Water damage repair Orange County teams from EZ Flood Restoration USA will dispose off the damaged goods in the right way. We extract water, and salvage items with care. Our water damage repair Orange County crew are also instructed to make a detailed inventory list for both salvageable and non-salvageable items.
Inspection services
We do an inspection to identify the exact source and extent of damage properly. EZ also has emergency inspection services if you are in doubt about a leak in your property.
Salvaging valuable items
Our water damage repair Orange County teams have the best tools and techniques for optimum restoration of delicate or fragile items.
24/7 Emergency plumbers
Repair services are available 24/7 every day. Since, water damage must be dealt with as urgently as possible, call us at the very inception or doubt of the problem.
Cleaning services
Cleaning teams will clean everything in your property as you want it. We can dry clean, foam clean and do an ultrasonic clean, or use ozone-cleaning as required.
Drain unclogging and sewage backup
Our water damage repair Orange County services include options for drain and sewage line, inspection, repairs and cleaning.
Pack-out services
We offer various pack-out services for items that need to be repaired through specialized facilities. Our pack-out crew helps with inventory, pack-out and redelivery.
Get Services From Highly Competent
Water Damage Orange County
teams
For a Proper Restoration of Your Property
The EZ water damage restoration Orange County team helps you to restore not only damaged or dysfunctioning plumbing systems but also water-damaged wiring, and appliances. We also offer services such as dehumidification, decontamination, mold cleaning, etc. You can avail yourself of our maintenance services to reduce the prevent potential water damage scenarios. Our water damage restoration Orange County. We provide hassle free content restoration for residential properties alike. We can work round the clock to restore the property back to its pre damage state as fast as possible. water damage restoration team uses a flexible and proactive service delivery method to opt with individual needs and preference.




Affordable services with a customer-oriented service delivery
Choose EZ Plumbing for
Water Damage or Any Other Plumbing Problems
EZ Flood Restoration USA is one of the most customer-oriented water damage repair services provider out there. All our services are flexible and designed in a way to accommodate individual needs and preferences. We have a well-groomed customer service to assist you along the way. You can check the testimonials for a good outlook about our company. We have garnered a loyal customer base over the years, which includes residential property owners.
Budgets and costs need not be a major cause of concern anymore if you use EZ Plumbing's water damage packages. We offer a whole range of affordable service packages. Our pricing is upfront, and flexible and we include various payment options and financing deals. We accept almost all the big insurance companies and bill them directly. This saves a lot of time for our customers.
If you are looking for a water damage restoration company, get in touch with EZ. We are the best results for your search on "water damage repair in Orange County."